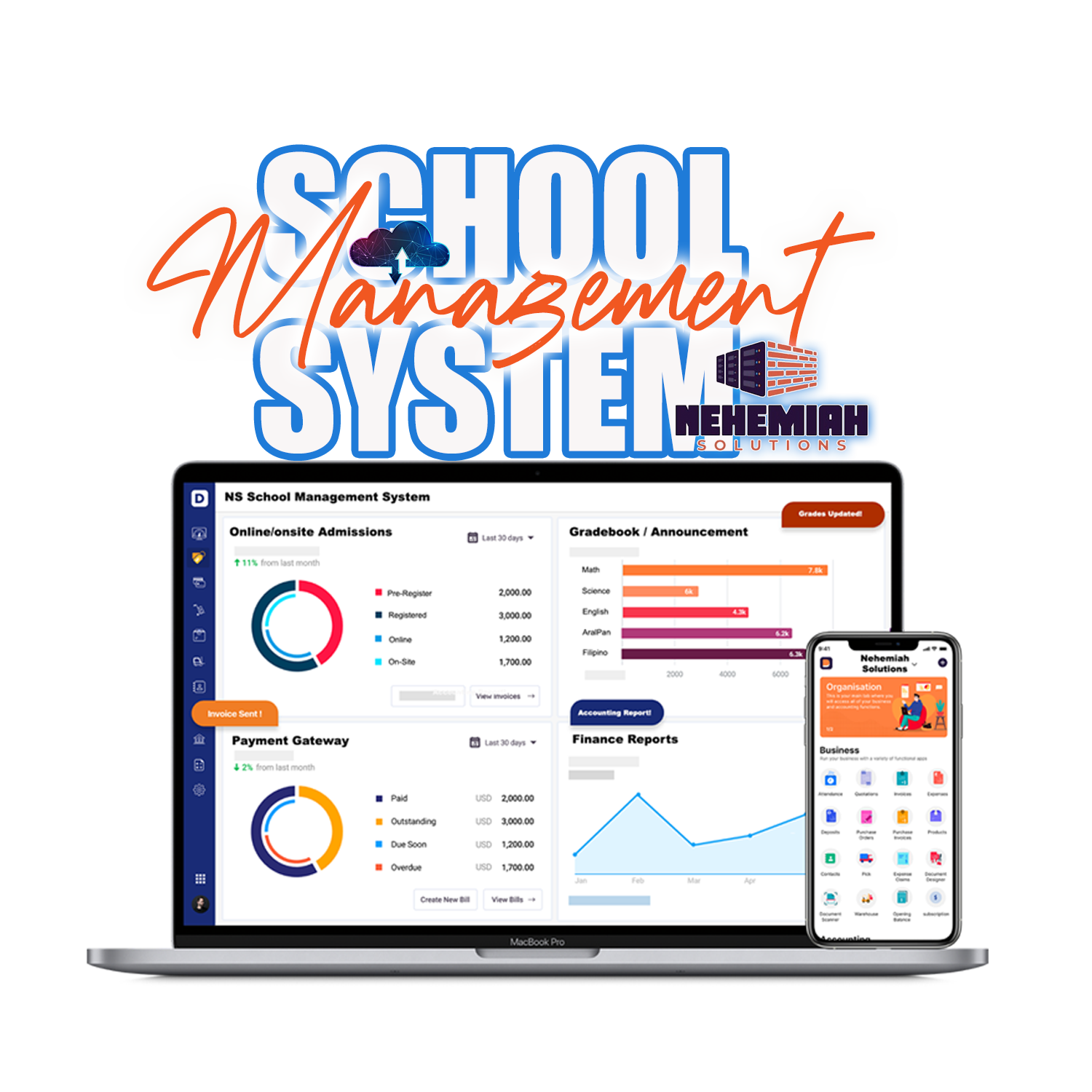 Nehemiah Solutions is at the forefront of this digital revolution, making meaningful contributions to the Industry as well as working to infuse technology into everyday life to increase the productivity, profitability, and safety of our business partners.
We create and develop Dynamic Websites, Automation Systems, and Consultation for Businesses and Leading Global Brands. A highly customizable System with quality services support that you can count on and addresses your Institution's need.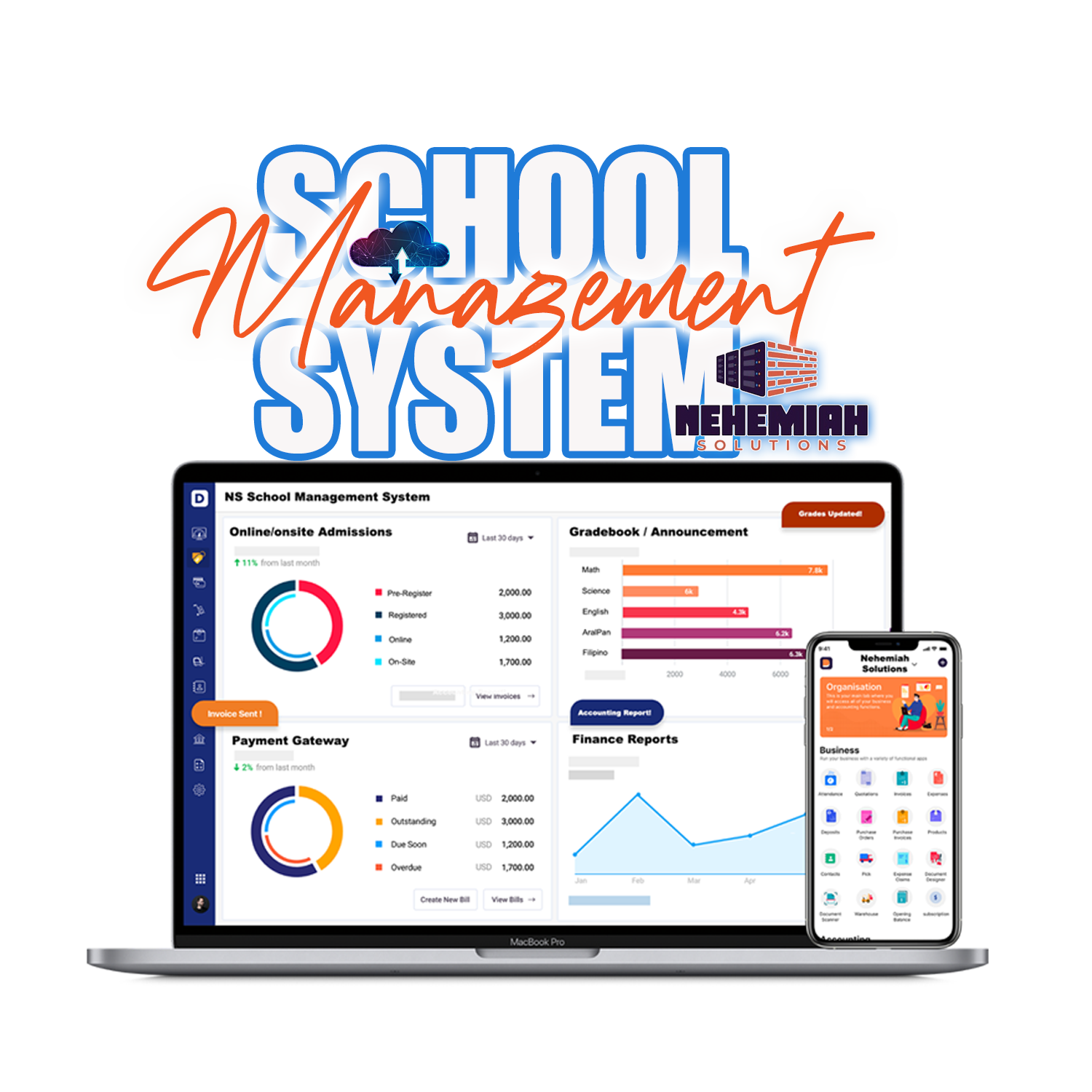 Business Management
System
Data is not just plain information – but rather operational information captured from each of the transaction occurring in the operations. Transform the captured data to a management dashboard that can be used to make decision that are data driven and is timely.
Inventory

Management
This is not just SKUs labelling but also a full deck of solution that provides aging of inventory and tracking of movement. This is a plug-n-play type of system that can easily be integrated to an existing operations helping stake holders setup control and lessen if not eliminate pilferages and in the process positively impact the bottom-line of the operation.
Payroll
System
An overall solution that will not just help in the processing of salaries and wages but also include reports related to efficiency in relation to availability of individuals as this system covers log-in and log-out, schedule plotting as well as management reports related to Human Capital operations.
Customized Business Solutions
There will be certain segments of operations that are not covered by specific systems that we already have but as part of Nehemiah Solutions DNA – customized systems can be built from the ground up to meet both end-user requirement as well as management information needs.
QR Code System
Part of pandemic and future proofing an operation is putting upfront not just contact tracing capability of an operation but also safely store business traffic information that is vital in client experience management.
Queuing System
Waiting is an age-old concern of both service provider and client. Our Queuing system is available online and in-premise and will enable your clients que from home and provide dynamic information for the client to be at the place of service within range of time of actual touch point for in-premise transaction.
Modular Production Solutions
(from materials preparation, production/manufacturing, packaging then labelling) Other in-premise solutions that can be integrated with our software solutions.
Scan QR Code book an appointment so we can start working on how we can together grow your business both in capacity but also in capability to bring your operations to the next level leading to better profitability and consistency for you and your stakeholders.